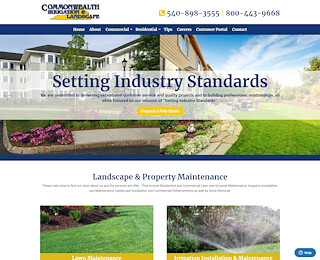 Custom lawn sprinklers King George by Commonwealth Irrigation and Landscape can keep your lawn green, healthy, and long-lasting, so you can easily maintain your plants regardless of your type of landscape and the size of your lawn. Get in touch with our professional design and installation team if you want your own unique irrigation and sprinkler system.  
Are your lawn sprinklers in King George not cutting it? For large lots like commercial properties, the best thing to do is to invest in impact rotors. This type of lawn sprinkler can last for many years but is quite expensive as it is made from bronze or brass. There are cheaper plastic versions with uncomplicated designs, and they can even pump out water from wells while other lawn sprinklers clog up with well water. The main problem with impact rotors is that they tend to get noisy, so they are not ideal for residential lots.
If your property has slopes, it is best to invest in gear-driven rotors. This type of lawn sprinkler requires less maintenance and is quite versatile. What's more, it is affordable and boasts quiet operation. If you have a really large lot, you can opt for large turf rotors that are commonly used for golf courses. Just like impact rotors, they come in brass types and plastic types. Large turf rotors need high water pressure to work.
If you need advice on lawn sprinklers for your King George property, contact Commonwealth Irrigation & Landscape. With years of experience, our company can provide the best solutions for any of your irrigation and landscaping needs. To book an appointment with Commonwealth Irrigation & Landscape, please fill up our online form or call us at 800-443-9668.
Lawn Sprinklers King George VA