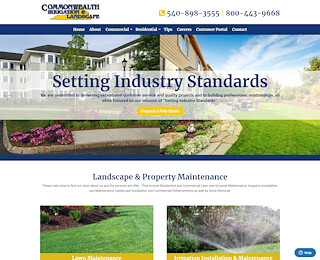 Commonwealth Irrigation and Landscape can come up with the most technical solutions for lawn sprinklers Orange to provide high-quality irrigation systems at the best value for your money. Our watering systems will evenly water your plants and lawn. Consult with our design team let our professional technicians install high-quality sprinkler system for your home or business.  
Irrigation systems have many parts, from the controllers and timers to the valves, sensors, remote controllers, pumps, filters, screens, and more. The most important part—no matter how advanced or simple your irrigation system is—are the sprinklers. It's important that you use the right type of lawn sprinklers for your Orange property.
• Traveling sprinklers. If you have an irregular-shaped or narrow lawn, this is ideal. This sprinkler travels along a hose and is self-propelled. It is quiet during operation but can be quite pricey.
• Rotary sprinklers. This type of sprinkler has 3 arms and spins to spray water onto the lawn. It is ideal for smaller lawns.
• Pulsating sprinklers. Ideal for large lawns, this sprinkler is close to the ground to keep the wind from interfering with the water distribution. This sprinkler does not require high water pressure.
• Stationary sprinklers. One of the most common sprinklers, the stationary type is ideal for small lawns. It is quite cheap and does not need high water pressure to work.
Commonwealth Irrigation & Landscape can assess your lawn to provide you the right type of lawn sprinklers for your Orange lot. We can create a long-lasting irrigation system for you. Browse our website to see a complete list of our services. To book an appointment with Commonwealth Irrigation & Landscape, complete our online form or call 540-898-3555.
Lawn Sprinklers Orange VA