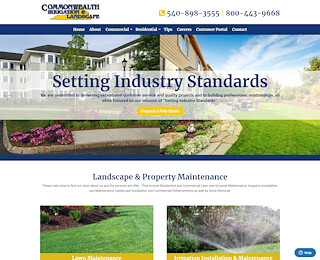 Do you want to use crushed stone or gravel for your patio installation in Stafford? Leave the job to Commonwealth Irrigation and Landscape. Work with our design and installation team to achieve the look that you want, whether it is rustic or rugged. We specialize in EP Henry and Eagle Bay products, too. You can learn more about our patio options in our website.  
Are you ready to upgrade your home? You can always start small, like adding a small pond or fountain to your garden. For something a little bigger, opt for patio installation in Stafford. A patio can be very easy to install especially if you opt for paver stones instead of poured concrete. 
Paver stones are actually easy to maintain as you don't need to reseal the surface every few years. What's more, it barely cracks or sustains damage during the winter, thanks to its small yet high density. If ever a paver does break or gets a stain, you only need to fix the affected pavers—no need for patch jobs!
The best thing about paver stones is that they let your imagination run free. Choose from dozens of stone types and laying patterns to get a completely unique look that is unlike anything in your neighborhood. You can even change up the pattern if you feel like it. For patio installation in Stafford, contact Commonwealth Irrigation & Landscape. Our company is dedicated to providing you an outdoor area that can suit your taste and meet your expectations.
Commonwealth Irrigation & Landscape also offers other services like water installations, lighting, landscaping, and more. Call us at 800-443-9668 if you have any inquiries or if you would like to schedule an onsite project review. For promos and news, subscribe to our email list here on our website.
Patio Installation Stafford VA